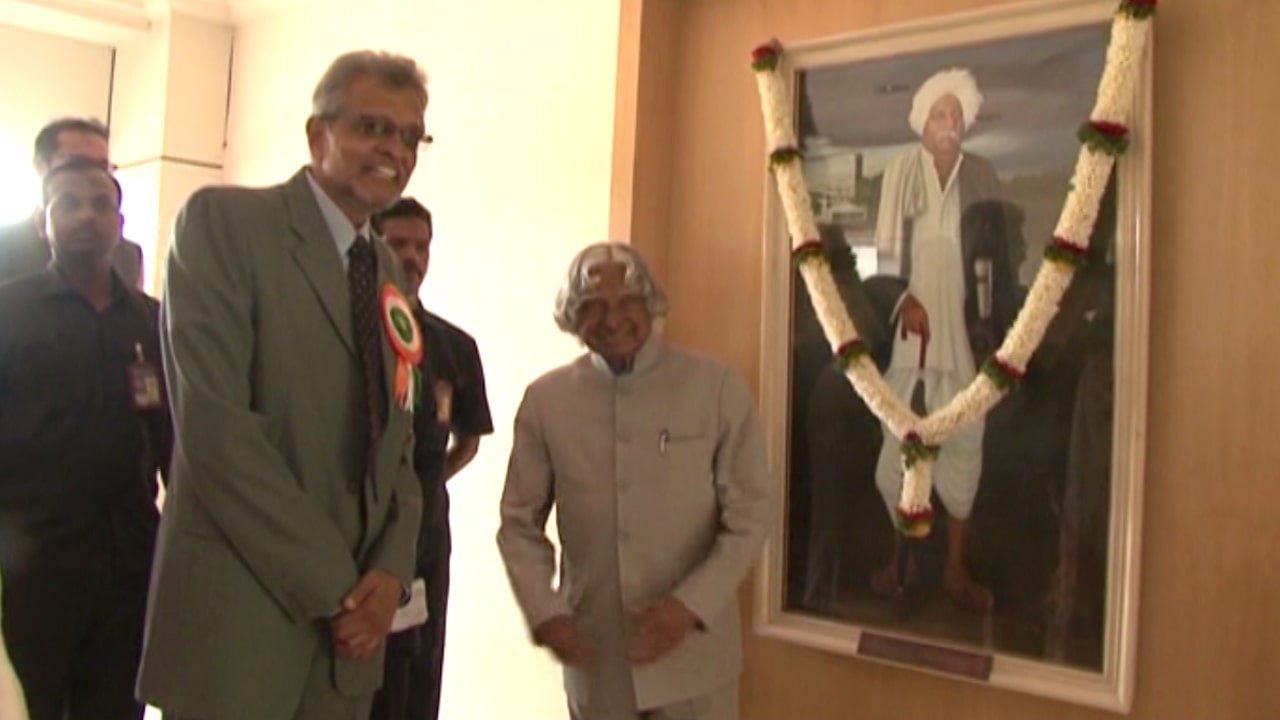 Making Life Meaningful
Welcome
'Success comes to those who work hard & stays with them, who don't rest on the laurels of the past.'

Vikhe Patil Memorial School, has reached a milestone of academic excellence and extracurricular performances which has enlarged and enriched Nashik's educational map. As we embark into the celebration of the Silver Jubilee of VPMS, our commitment is to provide a safe and intellectually challenging environment that will empower students to become innovative thinkers, creative problem solvers and inspired learners prepared to thrive in the 21st century.
VPM School not only focuses on improving my son's areas of need but also really puts a huge emphasis on reinforcing his individual strengths. My child has grown in a way that he never would have at another school due to this excellent individualized and warm environment. The teachers are highly educated, thoughtful, and nurturing. They provide scrupulously accurate academic challenges, as well as the tools and strategies needed to meet those challenges. I am so pleased.

Parent of Amogh

VPM School fosters amazing kindness in its students. I have been to all of my sons Football games and I am truly amazed by the sportsmanship and care that the students show when another team's players gets hurt. In this day and age where kindness and humbleness seems to not exist, it is so nice to know that my child is part of such an amazing community. VPM School's staff and teachers should feel so proud. The school truly embraces the entire child: academically, socially and spiritually. My son has been so lucky to have such a supportive environment.

Parent of Suman Singh.

The warm, nurturing and academic environment has transformed our children into an avid and successful learner. The school has exceeded our expectations in developing our children.

Swati Sonawane
Rich Legacy
---
Being one of the best in the school education sector, the VPMS family of schools draws from a rich legacy inspired by Padmashree Dr. Vitthalrao Vikhe Patil and an all-encompassing vision of the education we need to impart to the future generations.
Contribution to National Education
---
The VPMS family of institutions has always understood its responsibilities, not just towards our students, but also towards nation building. In tandem, we have come up with ideas from time to time and developed them to be used for India as a whole.
Handpicked Faculty
---
In order to maintain a perfect balance of experience, talent and teaching ability, each staff of the Dr. Vikhe Patil family of schools, is scrutinized, groomed and developed to deliver an unmatched teaching-learning.
Diverse Campuses
---
The Vikhe Patil family of schools has a very diverse footprint including the rural Maharashtra heartland and the swift metropolitan Pune.
All the latest news from our Junior School, Senior School and across the whole school.
To find out more about what goes on around the school and to keep up to date with the latest events please connect with us via our Facebook page.
Joining VPMS
We are proud to offer an all-through education with our Junior School and Senior School. Each school has its own distinct personality and pupils join us at several entry points. No matter the age of your child, our experienced Admissions team will take you through the admissions process and be on hand to answer all queries you may have.